Squid's Kids Club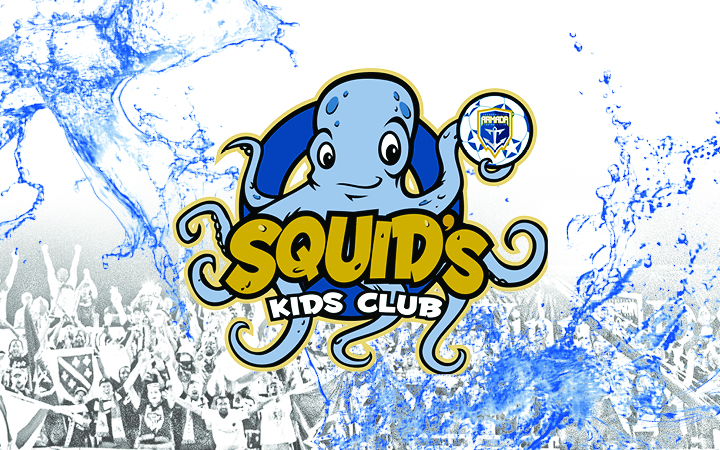 Squid's Kids Club is the official Armada FC Kids Club for kids ages 4-12 years old. Your child will have fun uncovering all the exclusive items we've designed for our members, but most of all, we hope you enjoy sharing the tradition of the Armada FC with your family.
Since this is an annual membership – and not your typical Kids Club – you and your child will have access to special ticket offers to Armada FC home matches and a calendar of activities and events that you will be able to attend with your child. Plus you will get some exclusive Armada giveaways, Birthday cards and 'Job Well Done' letter from Squid Viscious.
Each Kid will receive a membership kit in an Armada FC Cinch bag that will include:
An official Squid's Kids Club certificate
Armada Stickers
Armada Youth Gear
Squidviscious Plush Toy
And more...
Cost of Membership to Squid's Kids are:
Full membership price (non-season ticket owners) - $35.00
Sibling rate, $20.00 per sibling added
Reduced rate for season ticket owners - $25.00
Sibling rate, $20.00 per sibling added
The Armada FC appreciates your support. Let the adventure begin! Go Armada!
For further details please contact Fan Services on 1-844-2-ARMADA or email Fanservices@armadafc.com
CLICK HERE TO DOWNLOAD COLORING PAGES